This 1 Day short gorilla trekking tour package to Bwindi forest is designed for clients who may not have enough time to spare but wish to track gorillas in one day before heading for work or a meeting/workshop. The package is therefore designed for those who are already in Kisoro or Kabale.  The tour can also start from Kigali in Rwanda. This will require waking up very early in the morning (3:30 am) to start the 3 hour journey to Bwindi.  The final costing includes the price of the gorilla permit which is secured well in advance of the tour.
Bwindi Impenetrable National Park lies in South Western corner of Uganda at the edge of the East African Rift Valley. Bwindi became a full national park in 1994. Bwindi is covered by a large and diverse rain forest that is believed to be over 25,000 years old. Of the 324 tree species, 10 are only found in Uganda. Bwindi Impenetrable National Park is home to 120 mammals including forest antelopes, elephants, baboons, chimpanzees, giant forest hogs and buffaloes. The park also has about 350 recorded species of birds and 200 of butterflies.  Mountain gorillasare the main attraction in the park. About half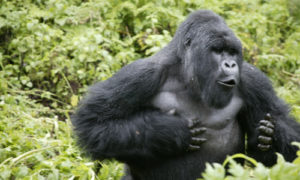 of the remaining population of mountain gorillas in the world are found in Bwindi. 17 of the 36 gorilla families in Bwindi are habituated and open to tourism. Thousands of international travelers come to the park to take part in one of the world's most fascinating wildlife experiences. Bwindi is divided into four sectors – Nkuringo, Rushaga, Ruhijja and Buhoma. Each sector has some habituated gorilla groups, an office and a warden. Bwindi is perfect for gorilla trekking because the park has more gorilla groups than Rwanda's Volcanoes National Park or Virunga National Park in Congo. You can always find the perfect group depending on your interests. Gorilla permits in Bwindi cost $600.
Bwindi can be very cold at night and during the rainy season. June and July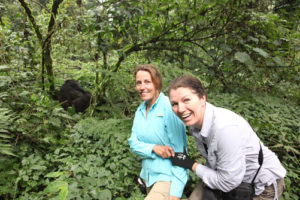 are the coldest months. The park can be visited throughout the year but most visitors avoid the months between March to May and September to November. These months fall in the rainy season which is characterized by very thick vegetation, slippery trials and mud.
As already noted earlier, Mountain gorilla trekking is the main activity in Bwindi but visitors can also spot several other primates, mammals, reptiles and butterflies. Bwindi Impenetrable forest is one of the prime birding spots in Uganda but not even that can compare to gorilla watching – the ultimate wildlife experience is!